About
A life of dreaming and wishing that you could do what you really want to do, is what's behind Bus Stop Dreams. You know the thoughts that's spinning in your head when you're standing at the bus stop, waiting for the bus that'll take you to your job. One day you may realize that the only thing that's keeping you back is yourself. You figure out that words like failure, winning and losing doesn't mean anything anymore and that doing something meaningful and for the joy of it is what matters in life.
So, Bus Stop Dreams was created by Lasse Thomasson and Pär Berglund, doing what they wanted to do, creating music and sharing it with you. "It's not the destination that counts, It's waiting for the bus that'll take you there that matters".
This far it's about rock and pop, with a dash of country. Soft but with some rough edges that was left there. Stories about love and life, bitter or sweet and dreams of course.
They were soon joined by fellow vocalists and musicians like Jenny Fall, Ulla Wrethagen, Pär Enqvist, Jan Johansen et. al., In November 2012, the debut album "Don't Forget to Breathe" was released, also featuring the singers Sonja Hewer (Germany), Tobbe Möller and Andreas Lundgren as well as the songwriters Niklas Aurgrunn, Piper McKinnon (Canada) and Fredrik Muskos.
Since the release of the album Pär has taken a less active part in the creative side of the project and now manages releases through his record company Blindmen. New music is being produced with Lasse at the helm, and the first single "You Can Put Your Faith In Me" since the album was released in February of 2015. More songs are in the making and will be released thru 2015.
The Story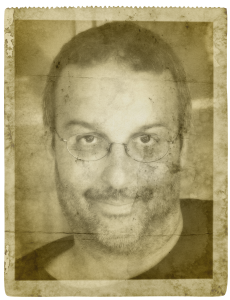 The ideas around Bus Stop Dreams were shaped in the end of 2009 as Lasse started working in the studio with some songs that hadn't really fit into his earlier projects. He showed the results to Pär and the reaction were mutual: the sensation of something extraordinary beautiful, something that sends shivers through the body.
It was obvious to both that this had to evolve into something more than just a couple of songs. Thoughts, dreams and new ideas were poured into the blender together with new songs and more studio experimentation.
The concept of  Bus Stop Dreams was created, built around Pär and Lasse with Lasse's studio creativity as a musical core. The goal was set to create a debut album in 2012 together with part time members, supplying brilliant vocals, instrumentation and sometimes songwriting.
Pär Enqvist, who supplied the stunning vocals to the intial outtakes, joined as a part-time member together with Jan Johansen and Ulla Wrethagen to participate in the creation of  the songs "The Kiss" (lead vocals by Jan Johansen) and "The Big One" (lead vocals by Pär Enqvist); the songs of the first single, released in September 2011. The second single "Anything" was released in November 2011 containing two songs: "Anything" (lead vocals Jenny Fall) and "As Long as I don't Cry" (lead vocals Ulla Wrethagen). The debut album will also contain vocal contributions from Andreas Lundgren and Tobbe Möller.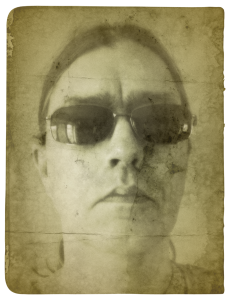 Back in 2007 Lasse Thomasson and Pär Berglund, each on their own, unlocked all safety catches and quit their executive IT jobs to devote themselves to music. For Lasse this was a kind of comeback as he in the nineties worked as a producer, songwriter and as an artist in the pop-act Tugga Terrier.
Together with Åsa Girgensohn Lasse formed the band Strangers In Wonderland, releasing the album "Shadows" in 2008. They soon became successful in exploring the new possibilities Internet offered and hit worldwide in 2008 in especially pod radio but also on music blogs.
Before forming Bus Stop Dreams Lasse also released the EP "Emotional" under the name The Broken Assembly; this time with singer/songwriter Helena Ahlbäck.
Drawing upon his long marketing experience, Pär started working with bands and artists to help them with marketing and career development. Under the brand name Blindmen, he started working as a manager, marketing advisor, writer and speaker and in 2010 he created the music label Blindmen.
Also, the music blog Meadowmusic.se was started in 2008.
Lasse and Pär started working together in 2009, writing on Blindmen.se, guiding artists and labels in the new opportunities that had arisen, teaching and producing. It was logical and perhaps inevitable that they would form their own band together, Bus Stop Dreams.